Of all the quotes and cliches about needing a strong foundation, the foundations of a strong education, fundamentals being the foundation of great sports teams. Etc. Etc. You get the point. But cliches aside, industrial facilities truly need a structurally strengthened foundation. Pride Development & Construction highly recommends that every industrial facility have a carbon fiber reinforced foundation. This structural strengthening not only improves the durability of an industrial facility's foundation but it helps mitigate the risk of a broken foundation occurring years into the building's lifespan. And that's just one of many other major damages that can result in the need for costly building repairs.
This is why PDC is making a conscious effort to inform those looking to build a new Phoenix operations facility of the long term benefits of a carbon fiber structural strengthening. Concrete can be reinforced when it is being poured or even after the new concrete has set. Either way PDC's carbon fiber reinforcement service is a fantastic solution for preventing new concrete from premature cracking or breaking. Using this structural reinforcement solution before damage sets in can reinforce the concrete and minimize the risk of cracks and other problems that would require major concrete repair.
Though PDC does do work in concrete repair, it is our goal to always provide clients with options for saving money while having the highest quality service or product possible. We love helping clients meet their concrete repair and reinforcement needs but even more than that, PDC wants to make sure that every contracted job or company decision made is something that all of its employees can be proud of. Many builders don't take the time to do carbon fiber reinforcing. But PDC isn't "many builders." We don't enjoy seeing major structural damages to a facility that contracted our services to repair them. That's why PDC is proud to promote and encourage that every new Phoenix building strongly consider having carbon fiber reinforcing done during initial construction. The great thing too is that carbon fiber reinforcement can be used on a wide variety of concrete structures, ranging from flat surfaces like a foundation to three-dimensional pieces like beams and bridges. Using it before damage sets in can reinforce the concrete and minimize the risk of cracks and other problems that would require concrete repair.
Of course carbon fiber reinforcing can be done at any point in time, but by delaying to have it done or not requesting it when your new Phoenix facility is being built could be costly down the road. As mentioned, PDC hopes that is never the case and would instead like to see structural reinforcements with all new Phoenix buildings being built. For more information about Pride Development & Construction, our carbon fiber reinforcement service, or any of our many other services visit our website today.
Published By: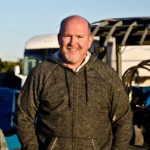 Pride Development and Construction – Bob Jenkins
3027 South 45th Street
Phoenix, AZ 85040
Office: (480) 968-6848
Email: bob@pridedc.net
Website: https://pridedevelopment.net
Making the Case For Structural Strengthening In Every New Phoenix Building Foundation.
Concrete Repair and Structural Strengthening Services Improve Your Buildings Appearance and Stability
Phoenix, Arizona