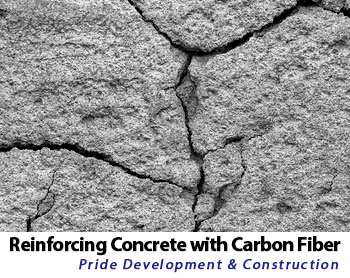 Concrete may seem like one of the strongest and most durable building materials, but even it is prone to cracking and crumbling over time. Many methods are used in Las Vegas Nevada to help reinforce concrete foundations and other structural elements both during the construction phase and after the concrete has already been poured and set.
When concrete is being poured for new construction projects, it can be strengthened by adding fibers or bars. Without these materials, the concrete can be very brittle and prone to breaking down in a short period of time. Common methods for reinforcing concrete in Las Vegas include using welded-wire fabric (a steel mesh) in the concrete matrix, a synthetic fiber or a series of steel bars (rebar).
All of these materials must be added to the concrete before it sets. They help to provide a durable structure to reinforce the strength of the concrete and to reduce the likelihood of cracks and other structural problems.
Carbon Fiber Reinforcement in Existing Structures
After concrete has already been poured and set, you cannot use the above methods for reinforcing the concrete. Instead, carbon fiber reinforcements must be used. These Kevlar sheet straps wrap around existing structures to correct cracks or to provide additional support for unexpected conditions, such as higher wind loads.
Carbon fiber reinforcement can be used in a number of projects for concrete repair or providing additional support, including for bridges, overpasses, building steeples, parking garages, brick buildings, roads and highways, mining shafts, home and building construction and much more. The straps can provide additional load tolerance, help to waterproof joints, and more.
Whether the goal is to repair concrete structures or to reinforce them, carbon fiber reinforcement can provide the needed solution. It's a natural choice for buildings and structures in Las Vegas, where the excessive heat can cause concrete to crack and crumble. The fiber sheets can provide the additional support needed to keep those structures together and to ensure structural integrity.
Carbon fiber is noninvasive and can be applied without having to crack open the concrete. It also does not require any specialized machinery or equipment to install.
Las Vegas Industrial Services
Whether you are building a new structure in Las Vegas or you are looking to reinforce an existing structure, Pride Development & Construction offers the industrial services to meet your goals.
Pride Development & Construction specializes in concrete repair, concrete replacement, epoxy and foam injections, floor coatings (including high performance, fire protective, intumescent, fire retardant, secondary containment and structural steel coatings), sand and water blasting, concrete cutting and restoration, structural retrofitting and much more.
The professional and highly skilled engineers can design solutions for industrial projects, from highways to skyscrapers, helping to find ways to reinforce or repair structures so they are safer and more durable.
Engineers are also available to create custom solutions for special needs or unique structures.
Contact Pride Development & Construction to find out how their professional engineers can design solutions for your Las Vegas business, including concrete fiber reinforcement and concrete repair.
Published By: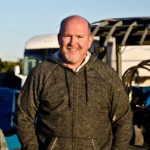 Pride Development and Construction – Bob Jenkins
3027 South 45th Street
Phoenix, AZ 85040
Office: (480) 968-6848
Email: bob@pridedc.net
Website: https://pridedevelopment.net