Experience. Everybody wants it in the Phoenix construction industry. So why does it matter that Pride Development & Construction (PDC) have some of the most experience in the commercial and industrial construction services? Here are 5 reasons why it's important for the Phoenix construction company you hire to be a leader in experience.
To start, PDC has over 100 years combined experience with the contractors that work for the company. The company itself has been in business for over 21 years. The reason this matters is because the contractors and company have seen and been through all kinds of Phoenix construction environments. The ups and downs and everywhere inbetween. A client who expects a job to be done can depend upon the fact that PDC isn't going anywhere and will complete it. Another economic downturn? Other companies might fold and leave their clients with an incomplete job. But PDC is resilient and has proven that they are always available for their Phoenix clients.
Which brings us to our second reason why experience matters. During those economic downturns in Phoenix or minimal growth in construction, it's the experienced companies who will know how to keep a job or task on budget. The experienced contractors and crew at PDC have had to do it before and still do it to this day. When the job has a tight budget, the experience shines through with knowing how to be the most effective, efficient, and timely so as not to increase the client's expenses. An experienced construction company like PDC will always produce the highest quality product because they know how to since they've done it many times before. And high quality means exceeding the client's expectations.
And that is the third reason why experience matters in construction. It doesn't matter if it's residential, commercial, or industrial construction, unfortunately there are construction companies who just simply don't produce the best product they can. Whether it's inexperience, large overhead, or poor management it's not uncommon to see over budget and delayed jobs in the Arizona. But instead of focusing on the negatives though, it's important to highlight that this is where PDC absolutely shines. PDC's expertise in three major construction industries: residential, commercial, and industrial allows them to get projects done on time, in budget and with outstanding quality. Always leaving the job site better developed and improved from when PDC started work. It's that simple. And it's all based on the immense experience within the Phoenix based company.
The final reason experience in a construction company is so important is because it allows for a wide variety of types of work that can be completed. It's already been mentioned, but PDC works in residential, commercial, and industrial construction. And in each of those areas, our contractors can quite literally do it all. From building a house to renovating just one room. Or structural strengthening to commercial additions. At PDC, everything is in our wheelhouse. And that's only because we've been able to grow together as a company. Offering new services to our clients who expected them and our commitment to deliver. And that is all the product of experience and learning and implementing to provide the best construction experience for clients in Phoenix, and around Arizona.
Contact Pride Development & Construction today and see what we can do for your construction project needs.
Published By: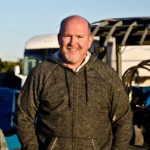 Pride Development and Construction – Bob Jenkins
3027 South 45th Street
Phoenix, AZ 85040
Office: (480) 968-6848
Email: bob@pridedc.net
Website: https://pridedevelopment.net