This may seem like a simple task to complete. One would think that you would go up into the attic or check the drywall to see if any of the insulation has asbestos. But then, the question must be asked? Do you know what asbestos looks like or how to identify it? And then, if you could figure out if your Phoenix home has asbestos, what would be the best way of removing it without harming yourself or your family in the process? These are all great questions that we at Pride Development & Construction work on answering every single day. Though we do a lot of work in the industrial and commercial industries across the Southwest we also work a lot with asbestos abatement in Phoenix homes too! It has always been our motto, "We take pride in our work. No jobs too small."
That's why we're going to answer questions about identifying and dealing with asbestos in Phoenix homes. To start, asbestos had been used in homes up until the early 1980's but sometimes it's still used. The problem is, that even though a lot of the asbestos has been dealt with in Phoenix homes, there are still thousands of people in the Valley who live every day without knowing they have asbestos in their home. But what makes asbestos dangerous? The answer is when asbestos becomes airborne. Say your furnace was insulated with asbestos. When the asbestos begins to deteriorate it turns into a fine, fiber dust that spreads through the air. Then you or your family breathe it in and with a lengthy exposure to it, you can come down with certain lung diseases. We at PDC aren't in the business of trying to scare you into contracting our services. Instead, we pride ourselves in doing business with integrity by informing the people of Phoenix about potential hazards. Especially with asbestos.
Unfortunately, a visual inspection of your Phoenix home typically isn't a proper way to find or determine that your home contains asbestos. That's why we always recommend that you call an asbestos abatement professional to run the tests. If you are the kind of person who likes DIY projects, you could always take a sample of the suspected material and send it to certified labs that can conduct thorough analysis of your home's materials.
But Pride Development & Construction cannot emphasize enough that you shouldn't do this process. We take the safety of our clients very seriously that's why we would suggest that if you think you may have asbestos, to call Pride Development & Construction or another asbestos abatement professional to help you. PDC actually hires specialists in asbestos removal and abatement to handle Phoenix homes with asbestos. That's how seriously we take the identification and removal of this potentially lethal substance. We cannot urge you enough that not everyone is capable of safely removing asbestos. Without the specialized training, messing with asbestos in Phoenix homes can be very dangerous.
If the specialists of asbestos removal and abatement do discover the substance in your home, PDC will works with them and you to determine the best course of action. We will always provide you transparent answers so you can have the full knowledge of how much asbestos is actually in your home and where it is or isn't. Then the asbestos team and PDC will come up with a unique plan developed just for your home on how to contain or remove it. So when you don't know what to do about it, PDC will always work with you during the entire process of discovering, planning, and executing any plans of safe removal.
Published By: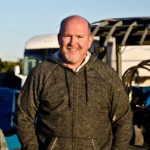 Pride Development and Construction – Bob Jenkins
3027 South 45th Street
Phoenix, AZ 85040
Office: (480) 968-6848
Email: bob@pridedc.net
Website: https://pridedevelopment.net
How To Know If Your Phoenix Home Has Asbestos – And What To Do About It?
Professional Advice on How to Identify and Handle Your Home Asbestos Problems
Phoenix, Arizona