It's no secret that Arizona, and Phoenix especially, is a growth based economy. What that means is that the Phoenix area and Arizona as a whole grow with construction, population growth, and construction related industries. Now you may wonder what does this have to do with needing a full service general contractor [GC] ? Well let us explain. Because we're a growth based economy, that means that across the Valley, and Arizona in general, there are a lot of construction and contracting companies yearning for your business. Which leads us to the first reason for needing a full service general contractor

Reason #1
Arizona thrives when construction is booming like in the mid-2000's, so there needs to be a lot of companies available to meet the demand. But many of the companies are niche companies or offer only a specific services to specific regions. That may be nice occasionally because if you only need structural strengthening for your facility that's what that company does all day everyday. But say you also needed to do concrete repair and all build an addition to your facility. Then you would have to hire two more companies, at least, to do those jobs. Then, all of a sudden you have three or more teams of workers ambling around your building. Hectic? Costly? Quality work? At Pride Development & Construction we believe that it's important to have a full service GC for all of your industrial, commercial, and residential construction needs because we will literally be your one-stop-shop for any construction need you or your facility have. During your building's construction project you only have to work with PDC, consult with one set of management, get billed or pay or put in orders through PDC. We believe that a full service GC streamlines the construction process and makes the client's life much easier in all industrial construction projects.
Reason #2
Since you would only be working with one construction company it will be much easier to ensure quality control. Since PDC would have no reason to sub-contract anything out, nor would you be working with multiple companies, we can ensure that the quality of our work is at the standard that we expect of ourselves each job. PDC holds itself to the highest standard which is why we can say that we strive to be proud of every facility or building we work on. This quality control translates into hopefully not only meeting but exceeding ever client's (your) expectations. One full service GC company means one set of standards and one work ethic with every job. And that, PDC believes, translates to the highest possible quality of construction work.
Reason #3
Pride Development & Construction has over 100 years combined experience within the company and has been serving not only Phoenix and Arizona but also California, Colorado, Nevada, New Mexico, Texas, and Utah. This means that we have considerable resources to be able to complete any job. It also translates into us always striving to be at the forefront of the construction industry, staying on top of state codes, trends, and costs. PDC invests a lot of resources in making sure that we can complete any industrial, commercial, or residential job across the American Southwest. So if your company has multiple facilities across these states or are looking to expand, PDC is there to help. Being a larger full service GC means that we can help you grow and meet all of your construction needs. Now your business won't have to hire a bunch of subcontractors across state-lines to complete a job. This point kind of ties into reason #1 but part of our motto has always been, "No job is too small." We believe this is a benefit to our clients because we will literally go anywhere to complete any job while producing the highest quality products for them.
Reason #4
This reason might even be the most important for some companies. And we can completely understand, especially with economic conditions since the Great Recession. But a great fourth reason why you need a full service GC is cost efficacy. Because PDC doesn't need to sub-contract anything and we can do everything in house, it allows us to keep our costs at market leading lows. This idea of "low costs" is thrown around a lot in such a competitive construction market and it's true that some may be able to offer insanely low costs but it's an unfortunate truth that quality can severely dip as well. But that just simply isn't true at PDC. We have the experience needed for quality in every facet of construction. We constantly invest in our employees for new training and have minimal turnover. We're also proud to say that in our 20+ years of business we've never had a safety violation. We are devoted to understanding all products and equipment through material standards. And our construction yard houses all of PDC's equipment, our in-house mechanics, and the storage of various materials. All of these examples may seem small but we believe that it adds up, it helps us keep costs down, and it guarantees that everything PDC does is with quality. After all, being a full service general contractor isn't easy work. But everyday PDC works with the intention of proudly serving every client by improving the overall condition, integrity, and value of the client's construction project.
Contact Pride Development & Construction today to learn what we can do for you.
Published By: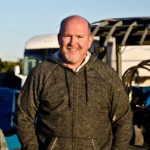 Pride Development and Construction – Bob Jenkins
3027 South 45th Street
Phoenix, AZ 85040
Office: (480) 968-6848
Email: [email protected]
Website: https://pridedevelopment.net
4 Reasons You Need a Full Service General Contractor
Pride Development & Constructions shares 4 key reasons you need a General Contractor for your construction project.
Phoenix, Arizona