A lot of building and furniture materials these days are created with looks in mind, not durability. That "wood" furniture you bought is actually pressed particle board with a wood laminate or veneer. That granite countertop you had installed is actually a blend of aggregates with a granite surface.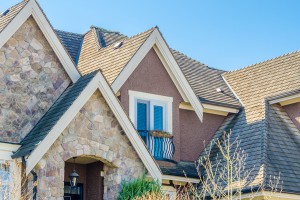 Concrete and Corian are solid surface materials that offer the best in looks and structure. They are known as solid surface materials because the color and consistency are the same all the way through the material. If you were to break your Corian counter top in half, the middle would look the same as the outside.
Upgrading to solid surface materials like concrete tile floors or Corian counter tops is a good investment for your Arizona home or business. These higher-quality materials will improve the look of your home or business, and they will add to the value when you are ready to sell.
Because of their unique properties, concrete and Corian require a Mesa expert touch to repair. For example, Corian repair requires the right materials and tools to match the color and the consistency. The wrong application will mar the surface and make the problem even worse. One reason that Corian is so popular is that it is seamless, which creates a clean look and keeps out liquids and other debris. Someone who is not trained in Corian repair could easily create lumps or a textured area that breaks that seamless surface.
Concrete repair can be even more complicated. Different types of concrete are chosen for their look and their strength according to their application. The concrete used in your foundation is not the same concrete used in your counter top.
When you need concrete repair, you need to consult with an expert who understands the application of the different mixes of concrete so as to make a long-lasting repair. The wrong choice will weaken the structure and put your home and family at risk. You don' t want a column to collapse because it was inadequately repaired and was no longer strong enough to support the roof or the second floor.
You must always consult with an experienced professional for the repair of your solid surface materials. Pride Development and Construction in Arizona is experienced in concrete repair and restoration for homes and businesses. They can repair concrete beams, foundations, tunnels, bridges and much more. In your home, they can repair columns, foundations, floors, counter tops and more. They will choose the right concrete for the job, ensuring that your surfaces are not only repaired but are stronger than they were before.
AZ Countertop Repair and Refinishing are experts in Corian repair. They can repair Corian floors, counter tops and other surfaces, helping to strengthen the surface and restore its beauty. You'll find it hard to believe the damage was ever there at all.
Call the right experts to repair your solid surface materials. Call Pride Development and Construction for your concrete repair, and call Arizona Countertop and Repair and Refinishing for your Corian repair.