Carbon Fiber Reinforcement is a brilliant way to ensure longevity of any facility's foundation and other major concrete constructs. This blog recently discussed (which can be read here) how Pride Development & Construction would like to see every new Phoenix building or industrial facility built using carbon fiber reinforcements from the foundation up. But in case you're company's Phoenix building has already been standing for years and the idea for a new building is decades down the road, we at PDC wanted to review three ways that carbon fiber should be used on your Phoenix building.
The first solution that carbon fiber reinforcement offers for your Phoenix building is by wrapping the concrete after it has set. Sheets of it are wrapped around whatever concrete needs to be repaired or filled which provides compression, and literally squeezes the concrete together. So when the cracked or crumbling concrete is strengthened by the carbon fiber sheets, it can allow for a much more effective time doing repair work on the decaying concrete. Unfortunately concrete isn't always laid with carbon fiber reinforcement during the construction of a facility. But using carbon fiber sheets when repairs are needed is a great way to ensure the integrity of the building and provide longevity to already well worn concrete structures. So when the carbon fiber sheets are applied concrete repair crews like PDC can tackle reparations like filling in cracks, rebuilding the fragmented pieces, or reinforcing a broken foundation.
The second way carbon fiber reinforcement can be used on a building expands the scope of it just being applied to a Phoenix concrete foundation. A concrete fiber reinforcement by PDC can be applied to a huge variety of concrete based structures. A few examples would be concrete support columns, highway flyovers, dams, or even mining systems. Ultimately, if your concrete structure is three-dimensional it too can be wrapped in carbon fiber reinforcing materials the same way it would a foundation or highway road.
The final way that carbon fiber reinforcements should be used on your Phoenix facility is in a preemptive manner. Don't wait until your building has hairline fissures or multiple pockmarks. Just like when you get a chip in your car's windshield, though it may seem small at the beginning, it will continue to grow into a deep and long scar, running it's jagged lines all throughout the glass. PDC would recommend that you consider searching for the perfect carbon fiber reinforcement company to install the kevlar fiber support system. This will ensure that your Phoenix facility will always have a new-like condition, your employees with be safe, and your building will have a longevity beyond its anticipated renovation or closing date.
To learn more about how concrete fiber reinforcement can help strengthen and support your building contact Pride Development & Construction to see how we can help and answer more questions. Our expert and talented staff are ready to design the solutions that your building's needs.
Published By: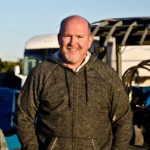 Pride Development and Construction – Bob Jenkins
3027 South 45th Street
Phoenix, AZ 85040
Office: (480) 968-6848
Email: [email protected]
Website: https://pridedevelopment.net