Without going into the specifics or engineering science behind dam building, it's important to recognize the simple fact that dams need repairs. But why? From engineering marvels like the Hoover dam to small county maintained dams that can often look like nothing more than a large mound of dirt, the simple answer is that dams deteriorate with age. Not Repairing Concrete constructed dams without consistent reparations will crack, leak or allow seepage, and could structurally become unstable from the negligence. Regardless, even if dams are well maintained there could still be fundamental problems with the concrete dam that requires more concrete repairs.
For example, in the Pittsburgh area, a dam is currently needing a long term solution for overall risk reduction to the public. It appears that for this specific example, it is calling for an additional concrete barrier to be constructed. Obviously this is just one reference of a dam needing concrete repairs but it's obvious how this preemptive construction with a professional concrete repair company, such as PDC whose portfolio can be seen on LinkedIn will show you how to save the area a lot of money. Of course it's easy to understand how if a concrete dam had a catastrophic failure, such as it collapsing, why it would be immensely expensive and potentially life threatening. But often times it's not considered how Professional concrete repairs done in advance can save money in different areas. If a dam wasn't able to perform its functions anymore but became too expensive to replace the concrete structure, it could detrimentally affect the power production of a dam. It could negatively affect the "tourism" money that comes into the area because the dam's recreational areas would close down. By not using concrete repair in advance to make repairs, it could cost the area money from environmental damage from seepage and leaking. Or, if it became too dangerous without necessary repairs, the authorities would possibly lower the reservoir water levels, killing off game and fishing in the area…once again costing the town or park or county more money.
Regardless, the list could go on and on with how putting off on repairs to  a dam could cost more money in the long run. It's very evident that large scale repairs cost more but the incurred negative economic, let alone catastrophic, costs and expenses an un-repaired dam could be just as major. That's why it's important to know that concrete dam repairs by a company like PDC could reduce those costs. PDC is very proud to be in the industry of concrete reparations of dams and feel that it's important to continue the kind of work they do. It's their goal that every service they provide is with unparalleled integrity all the while constantly striving to save every client money along the way.
Published By: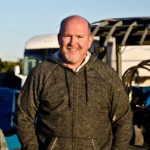 Pride Development and Construction – Bob Jenkins
3027 South 45th Street
Phoenix, AZ 85040
Office: (480) 968-6848
Email: bob@pridedc.net
Website: https://pridedevelopment.net
Why A Dam Needs Concrete Repairs and How Those Repairs Can Save Money.
Find out about how to save money by repairing your concrete dam.