We've all been there before. First, it starts out that the the kitchen faucet had sprung a leak and the water was starting to seep into the cabinets below. Then in the master bathroom of our Phoenix homes, the steam and condensation from years of hot showers and baths was causing the paint on the walls and ceilings to crack and chip. But it wasn't enough to convince most of us to renovate. Then the kicker: what we thought were high quality wood floors when, we bought the quaint Arizona home, ended up being much cheaper and poorly installed. The edging slats that separate the wood floor from any carpet have started cracking in half and splintering from wear. And we wake up one morning in our homes and realize everything has gotten old and dilapidated in our home. Whether this has happened all in a short period of time or over many months, here are three reasons to renovate your Phoenix home or apartment now.

No Job Too Small
At Pride Development & Construction, no job is too small. This means that whatever you need done to your home or apartment can be done in one big job, or broken up into little jobs to meet your budget and needs. You're the boss and determine the priority of the renovations. Pride Development & Construction has expert general contractors who have been doing Arizona renovations with the company for over 20 years. These contractors are the very best and only have one goal: To help you reach your Phoenix renovating goals, either piece by piece or all at once.
Saving $$$
The second reason for renovating your home or apartment now instead of continuing to wait until things get even worse is that you can wind up saving yourself a lot of money and headaches. Of course if you wait too long to call Pride Development & Construction to come renovate a leak behind a shower wall, mold can start growing in the walls. Then the paint starts to bubble up with water behind and the wall itself can start to lose integrity. Plus the mold can spread deep into the house costing you more and more money. By calling Pride Development & Construction to renovate now, you can rest easy knowing that you're fixing the problem before it gets out of hand and winds up costing more money along the way. Plus, you'll get to shower or bathe in your beautiful new bathroom, custom to your vision for your Phoenix apartment or home.
Professional Renovations
Finally, when you have a team of professionals from Pride Development & Construction working on your renovation today, you can still carry on your life as they get to work. You can stay on top of your busy schedule without having to worry about finding time to DIY the dingy wood flooring in your home. You don't have to set a months worth of Saturday's aside but instead can relax or do the errands you've been needing to do. Pride Development & Construction ensures with every job, no matter the size or complexity, that your renovation will get the professional time and attention it deserves. The contractors take pride in their work and ensure that your home or apartment's renovation is done efficiently and to your liking. This will leave you with free time on your hands and a professional crew making your home or apartment more beautiful in no time
Published By: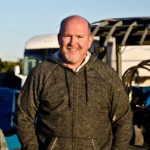 Pride Development and Construction – Bob Jenkins
3027 South 45th Street
Phoenix, AZ 85040
Office: (480) 968-6848
Email: bob@pridedc.net
Website: https://pridedevelopment.net
3 Reasons Why You Should Renovate Your Phoenix Home or Apartment Now
Pride Development & Constructions shares 3 reasons not to wait to begin your home or apartment renovation in Phoenix AZ.
Phoenix, Arizona