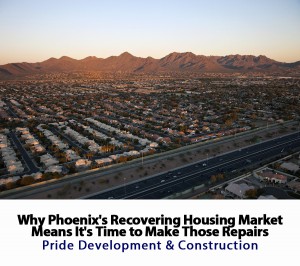 The housing market has been struggling across the country for several years now. Some markets bottomed out, and others simply resisted any growth. Unfortunately, Phoenix was not immune. The housing market took a big hit, and prices fell significantly.
The good news is that the housing market in Phoenix is starting to recover. If you're already a homeowner, that means that now is a great time to finally hire a Phoenix general contractor for that remodeling and repair work. Here's why:
Get the House Ready to Sell
If you've been thinking about selling your house but haven't been able to because of the stagnant market, you may soon have your chance to finally sell. Don't wait until the market is back in full swing to start getting your house ready for sale. Hire a general control now to make the repairs your home needs or to finally do the remodeling you always envisioned. With the right planning and a little luck, you'll be ready to strike while the iron's hot and sell your house for top dollar.
Take Advantage of Low Prices
When the housing market is hot, prices for repair and remodeling work can also rise. If you know that the housing market is on the way up, you can act now to take advantage of low prices for contracting work while they are still available. You'll save a lot of money and you'll maximize your profits for when you sell.
Turn Your House to Buy Low
If you feel confident that you could sell your home now for a good price, it may be worth it to go ahead and turn your house so you can get the money to buy another house for a low price while the market is still on the upswing. Your exact location in Phoenix determines how your current home will fare on the market. You may be in a pocket that is doing fairly well, while a house you have your eye on is still in an area that is struggling to come back. Repairing your home and selling it will give you the cash to invest in a rising property.
Pride Development & Construction is a full-service general contractor, and we are ready to help you finish the Phoenix remodeling or renovations that your home needs to sell. Our trained and experienced contractors can help with every aspect of your renovation, including decorative wood and stucco, landscape design, high-end remodeling, historic renovation and custom renovations. Call us today to find out how we can help you get your home ready for sale.
Published By: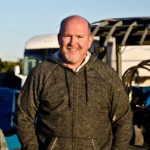 Pride Development and Construction – Bob Jenkins
19827 N 30th St
Phoenix, AZ 85050
Office: (480) 968-6848
Email: bob@pridedc.net
Website: https://pridedevelopment.net