NEW MEXICO SERVICES
Tank Coatings / Structural Steel Coatings / Concrete Placement / Structural Strengthening
New Mexico Services
Pride Development and Construction can offer every service in the New Mexico general contracting world to our clients.
We are full service general contractors with decades of experience and hundreds of satisfied customers.
New Mexico Industrial Services
Concrete Repair
Protective Coatings
Structural Strengthening
Sand Blasting
Industrial Restoration
New Mexico Commercial Services
Full service General Contractor
New Development
Tenant Improvements
Commercial Restoration
Commercial Additions
Utility Buildings
In the pre-construction phase for example, we will do a full inspection of the site and the work to be done. We will do a cost savings analysis of the project to be performed and work out how to build the proposed project in an environmentally friendly, sustainable and green way.
Here in New Mexico, there is a high value on building environmentally sustainable projects and at Pride Construction, we are serious about providing this type of service to every client.
We do not have a "one size fits all" approach to our projects. Every client and every project is completely individualized and every proposal is tailor-made to that individual customer. We work with trusted sub contractors here in New Mexico on our job sites and we are always aware that our subs represent us and ensure that they perform to our standards.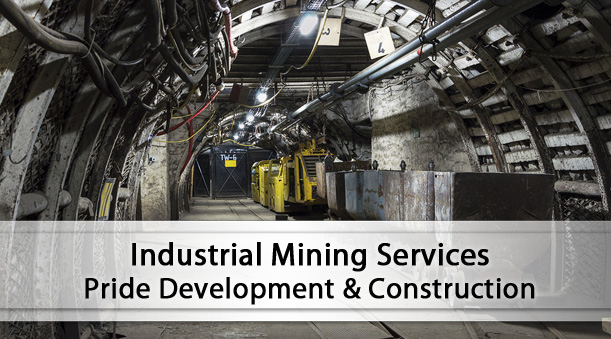 We are always working with our clients throughout the process to ensure they are kept in the loop and informed of progress and any needed snags as well as the fixes throughout the course of the project, no matter the size and scope.
With Pride's thorough comprehensive approach to jobs no matter what, we will save you money, save you time and get you a properly done project. We work all across the state of New Mexico – whether the job is in Las Cruces or Gallup, or anywhere in between, we have the crews to get it done.
Pride Development And Construction has established best practices for our company that are adhered to in order to bring the results we want. We manage the bidding and RFP process with every subcontractor carefully so you get a proper budget right off the bat.
Pride will create design documents in coordination with professional engineers and architects and can work on all types of projects from mining facilities to office buildings, hospitals or schools.
When Pride takes on a project here in New Mexico, we always have a Project Manager who is completely accountable and in the know on every aspect of the client's job. We ensure the project is kept on schedule, in budget and to code with quality and efficiency as top considerations. The Project Manager is the liaison for all of the subcontractors and the entire project being done. As a client, you will never have to run around to find out what is going on – the information is always presented to you in a user friendly efficient format.
Call Pride Development and Construction for your next New Mexico commercial general contracting project. You will be glad you did.
Our Service Areas
We strive to provide the best product to our customers focusing on every detail until your project is finished.