Tank coatings aren't just a way to protect your investment. When tank coatings fail, you see just how important they are to protecting your business, the environment, and your community. Tank coating failures can be catastrophic and deadly to people, animals and the local environment.
Learning from others' mistakes can help you understand the steps you need to take to protect your Arizona business. Here are just three recent tank coating failures that made the headlines:
Humbolt County, California
In April of last year, tanks at a closed pulp mill in Humboldt Bay began leaking, and in November, the Environmental Protection Agency declared the site a substantial threat to human health and the environment. Up to four million gallons of chemicals used to extract pulp from wood chips was stored in the tanks.
Five cement tanks and five steel tanks were used to store the chemicals, but the tanks were as old as the plant itself — dating to the 1960s. Since the pulp mill was out of business, the chemicals were also just sitting in the tanks unsupervised and the tanks were not being maintained. They had begun to leak and were at risk of total failure.
The clean-up effort cost about $4 million, and major damage was ultimately avoided.
Yakima River, Washington
Some of the most publicized oil spills have happened at sea, but this one happened on the Yakima River in Washington earlier this month. The spill wasn't from a ship carrying the oil. Instead, an above-ground take at a feedlot leaked, allowing used motor oil to run into irrigation canals and drainage pipes and then into the river. The oil traveled through 10 miles of canals and another 14 miles down the river.
Approximately 1,500 gallons of oil leaked, threatening the Sunnyside Wildlife Refuge, which is home to beavers, river otters, birds and other wildlife.
The cause of the spill is still under investigation.
Cargill Plant, Iowa
Cargill is a plant in Iowa that produces cattle feed, corn meal, dextrose, ethanol and other products from corn. In February, it experienced a major tank failure that shut down production for a month.
A 160-foot-tall tank collapsed after it was drained, and it brought down parts of the building and other tanks with it. Fortunately, no one was hurt in the incident, and officials say there was no environmental impact.
The exact cause of the tank failure is still unknown.
Even in cases where the cause of tank failures is unknown, it is certain that having a strong tank coating would have helped the situation. Tank coatings protect against corrosion to keep the tank strong and prevent failure. At Pride Development and Construction in Arizona, we provide all types of tank coatings for all types of tanks and materials. We have solutions for both concrete and steel tanks, and we have coatings that can withstand even the most caustic chemicals. Call us today so we can help you implement the solutions your business needs to stay out of the headlines and avoid a catastrophic tank failure.
Published By: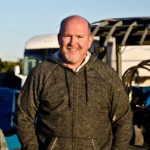 Pride Development and Construction – Bob Jenkins
3027 South 45th Street
Phoenix, AZ 85040
Office: (480) 968-6848
Email: bob@pridedc.net
Website: https://pridedevelopment.net